HOTELS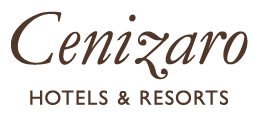 Cenizaro Hotels & Resorts is a leading international hospitality company with a multi-branded portfolio of independent luxury hotel properties in some of the world's most desirable locations. Whilst each establishment reflects a distinct individual personality and sense of place, every hotel in the family embodies the legendary hallmark of excellence the world has come to know; attention to detail, and intuitive, personal and discreet customer service.
A signature brand, The Residence by Cenizaro is an intimate collection of four hotels located in Tunis, Mauritius, Zanzibar and Maldives. Owned and managed by Cenizaro Hotels & Resorts, the group's growth strategy will soon see the opening of another four hotels; two in Tunisia, a desert resort in Douz – the gateway to the Sahara, and a historical gem in the UNESCO World-Heritage protected The Medina of Tunis, a second Maldives resort and a new resort in Bintan, Indonesia. Forming an integral part of Cenizaro's portfolio of hotels; located in the heart of vibrant metropolises; Sheraton Towers Singapore and Four Points by Sheraton Perth provide a residential haven that envelops guests in warm hospitality within a dynamic urban environment.
Offering management and professional services for luxury hotels and resorts, spas and residential developments; Cenizaro is inspired by a total dedication to enriching experiences, and a commitment to excellence that is evident across every element of its business.
For more information, please contact:
Cenizaro Hotels & Resorts
541 Orchard Road
Liat Towers 16-00
Singapore 238881
Tel: (65) 6833 1750
Fax: (65) 6737 9166
Email: contact@cenizaro.com